The Loxton Show owns a large array of equipment that is uses for its annual event, which is also available for hire by individuals and groups. Below is a price list of the items we have available for hire.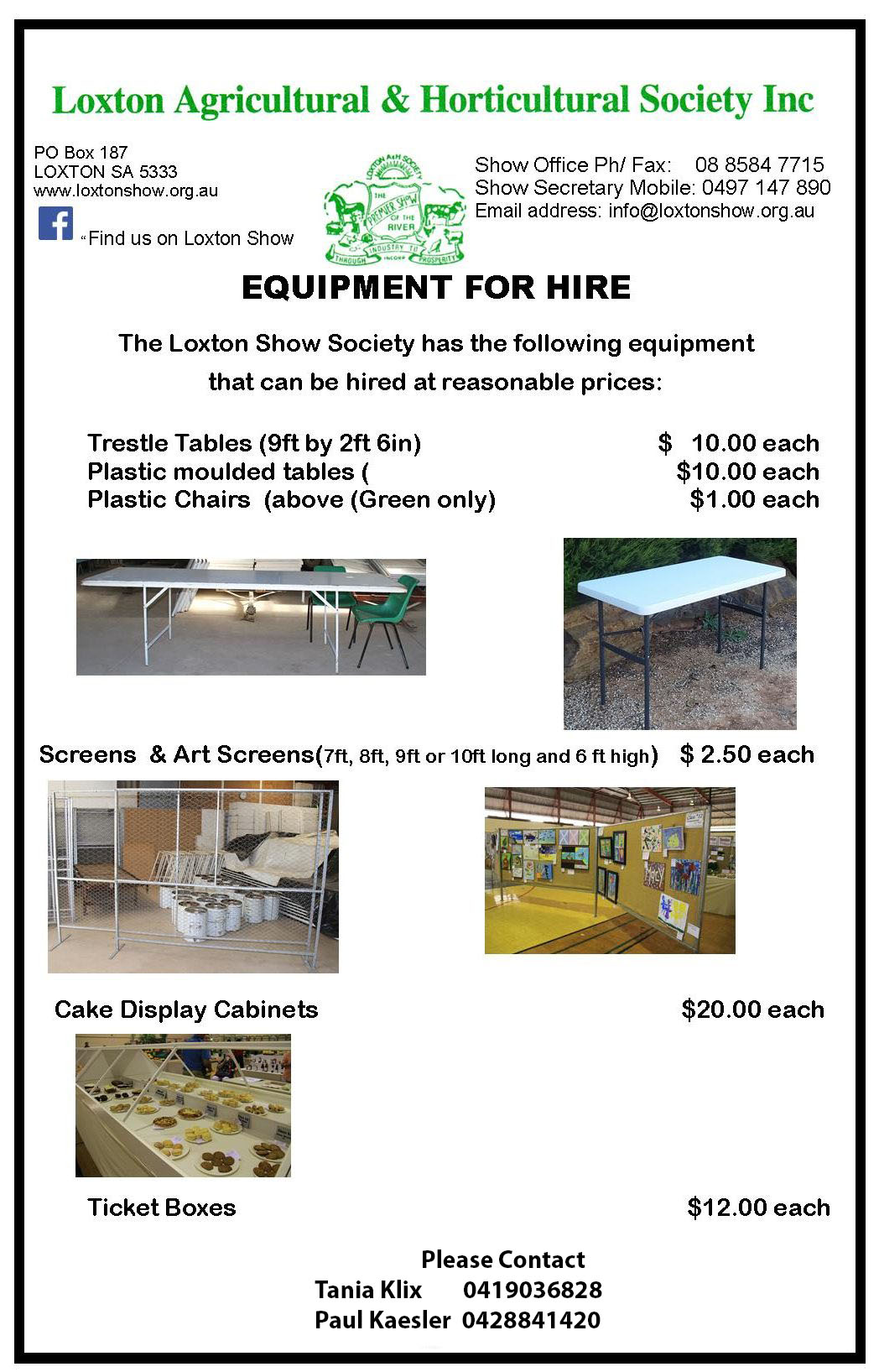 Agreement form
Agreement for hiring of Show Equipment
Please download the following form and return to the show secretary.
Download Form